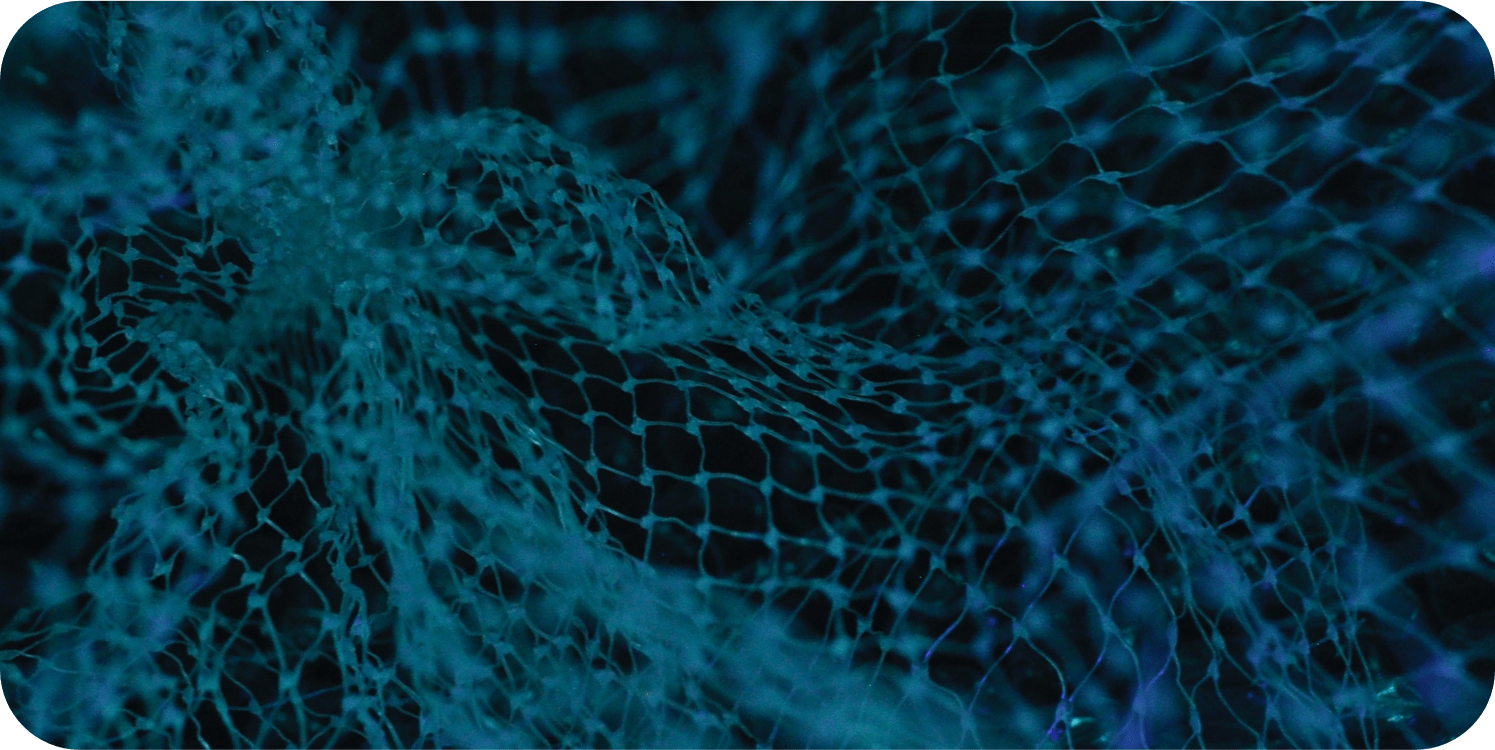 Studio NFT
CHECK OUT THE ONLINE DEMO
Inspired by the hoberman sphere and the blockchain technology. I project and realize two geometric shape to render in the screen.

One was used to render the wireframe and the other to highlight the vertices.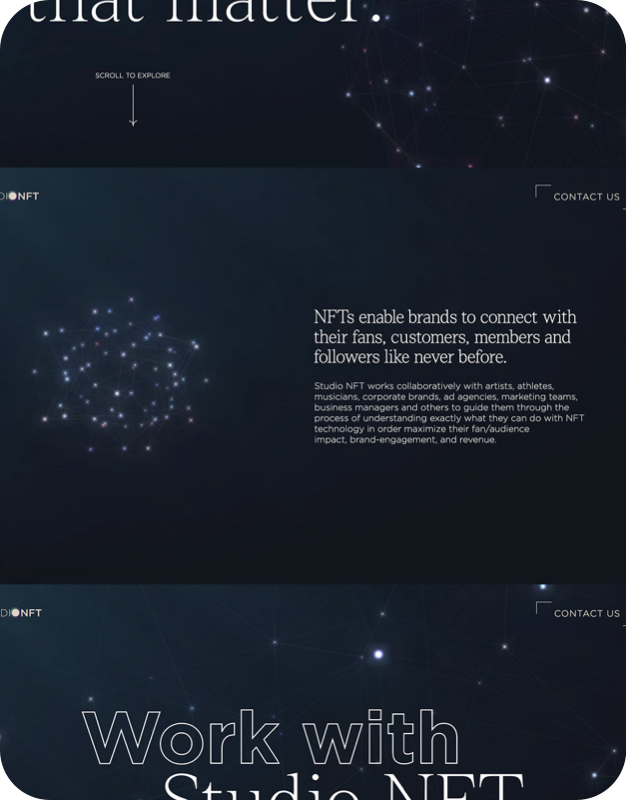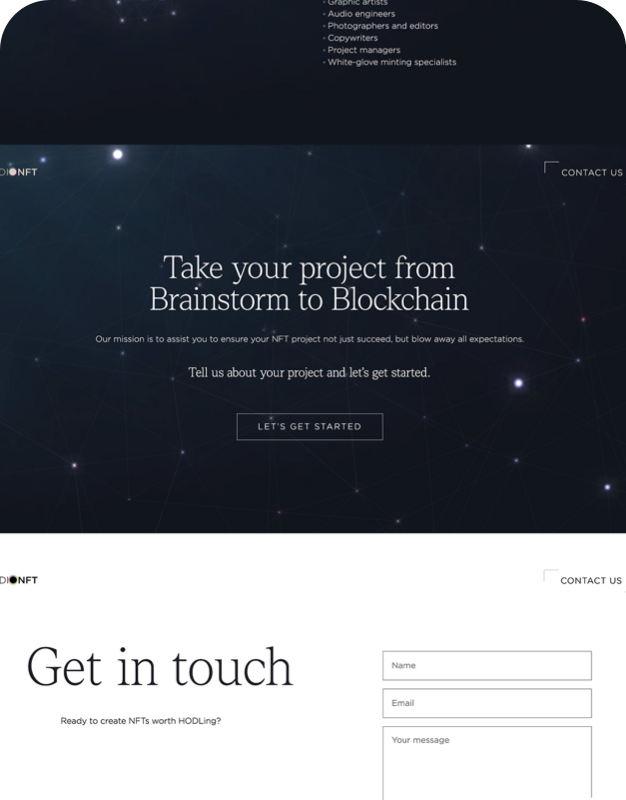 By scrolling I played with the vertices position to emulate hoberman sphere movement creating a really nice effect. Final touch by adding some bloom.