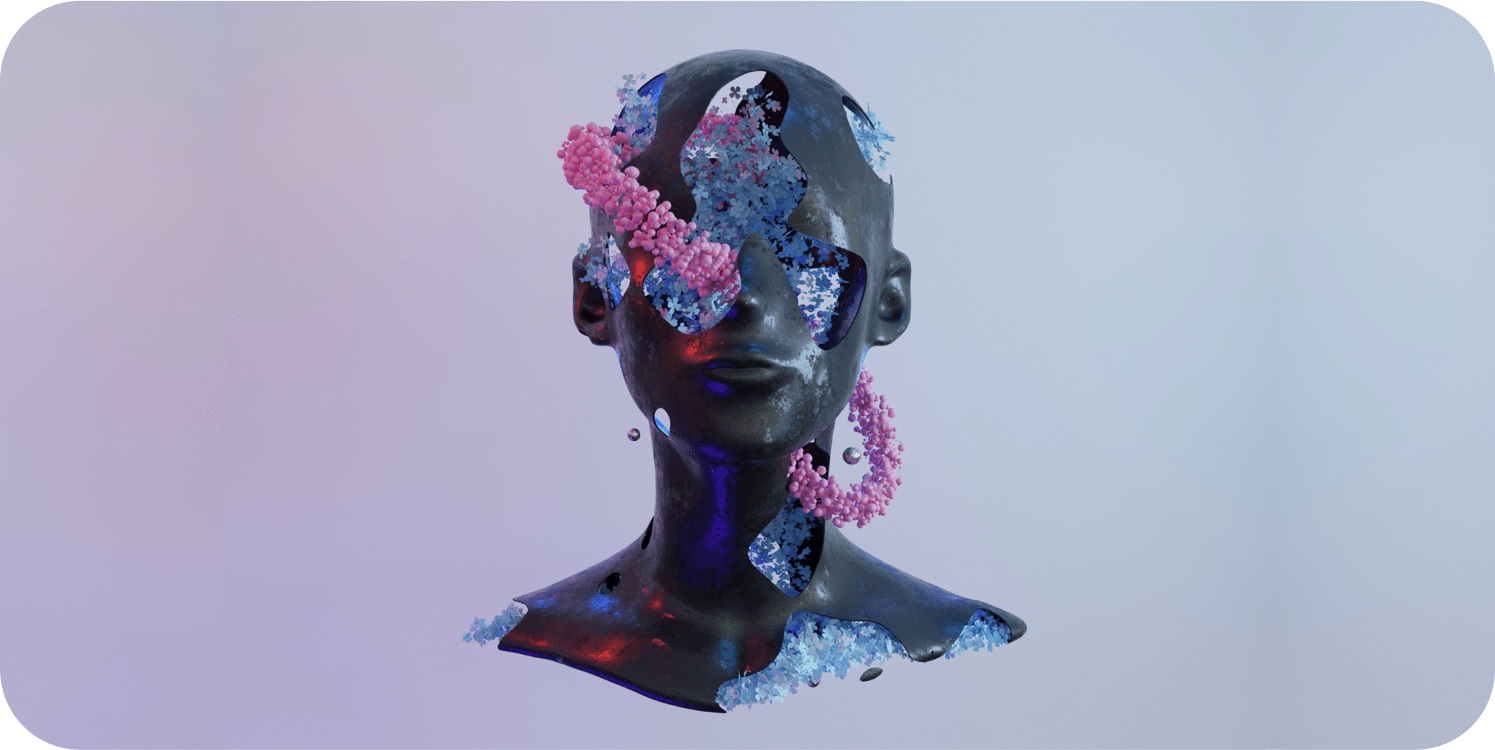 Swaychain
CHECK OUT THE LIVE WEBSITE
In this project trying recreating some art feelings I made a particular background using a big sphere and applying colors to a noise function in glsl.

Then I added some interactions though the scroll changing the gradient for each sections.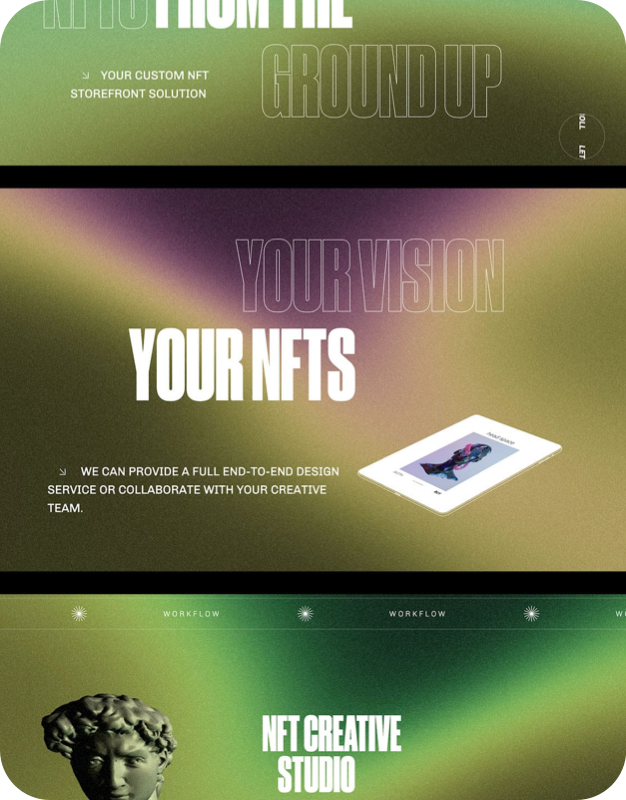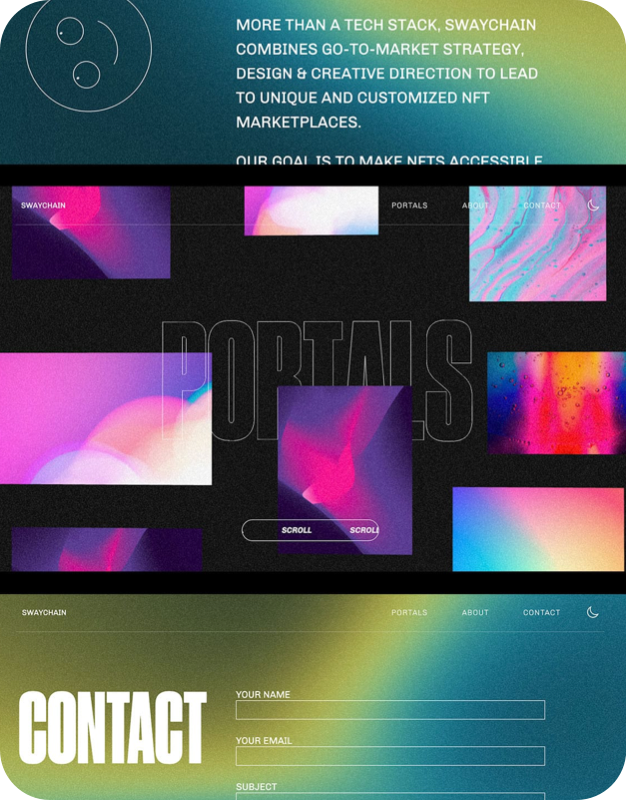 To emphasize the main point I added a 3d David that fit perfect as an NFT. In the portals sections I rendered the elements in 3d space to play with depth and infinite scroll.